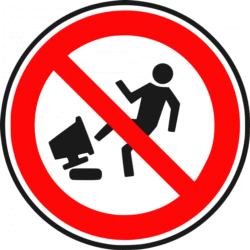 One of the many wonders of the digital age is that it's never been easier to locate advice on how to live a happier, more productive life. A seemingly never ending library of self-help literature is now just a Google search away.
The only problem with the wealth of information available online is that not all of it is true. Just about anyone can call themselves a life coach. And literally anyone can call themselves a self-help blogger.
The result is a lot of self-help advice that isn't necessarily all that helpful.
Should you find yourself embarking upon a self-improvement journey, an excellent place to start is therefore learning just whose advice you shouldn't be listening to. Here are seven of the most popular self-help myths currently circulating online.
Needless to say, they should all be ignored.