Inspiring and motivating inner strength quotes to empower you and to increase your inner strength.
What does inner strength mean?
It means self-discipline, willpower, self-control and perseverance.
It is means determination, staying power and stamina.
It is the power to persevere, not give up, endure, and continue with your plans despite obstacles.
It is the power that enables you stay strong in difficult emotional situations, in difficult physical situations, and in any situation that requires endurance.
Inner strength is like a powerful engine that drives you forward, toward action, accomplishment and achievement.
Inner strength is an important skill, which is necessary for carrying out decisions, accomplishing tasks, achieving goals and displaying assertiveness. Without inner strength, it is difficult to get things done and it is difficult to get to the finish line of what you started.
The stronger and more confident you feel, the more determination and perseverance you can display. This of course, increases your chances of success and living the life you want.
The following inner strength quotes are about the strength within you, not physical and muscular strength.
Inspiring Inner Strength Quotes
"No matter what kind of challenges or difficulties or painful situations you go through in your life, we all have something deep within us that we can reach down and find the inner strength to get through them." –Alana Stewart
"Courage is like a muscle. We strengthen it by use." –Ruth Gordo
"Go within every day and find the inner strength so that the world will not blow your candle out." –Katherine Dunham
"Believe in yourself! Have faith in your abilities! Without a humble but reasonable confidence in your own powers you cannot be successful or happy." –Norman Vincent Peale
"It's amazing what you can get if you quietly, clearly and authoritatively demand it." –Meryl Streep
"Strength does not come from winning. Your struggles develop your strengths. When you go through hardships and decide not to surrender, that is strength." –Arnold Schwarzenegger
"It does not take much strength to do things, but it requires great strength to decide on what to do." –Elbert Hubbard
"When you refuse to satisfy unimportant or unhealthy desires you increase the inner strength within you." –Remez Sasson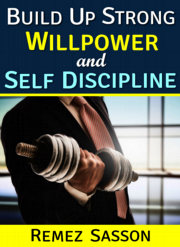 Overcome weakness, indecisiveness & procrastination!
Start building your inner strength!
Discover how to build up strong willpower and discipline
"The test of courage comes when we are in the minority. The test of tolerance comes when we are in the majority." –Ralph W. Sockman
Ad - Continue reading below.
"Most of the important things in the world have been accomplished by people who have kept on trying when there seemed to be no hope at all." –Dale Carnegie
"Courage is not the absence of fear, but rather the judgment that something else is more important than fear." –Ambrose Redmoon
You are reading quotes about inner strength
"Obstacles have strengthened successful people who encountered them, and made them more determined to succeed." –Remez Sasson
"Strength does not come from physical capacity. It comes from an indomitable will." –Mahatma Gandhi
"You have power over your mind – not outside events. Realize this, and you will find strength." –Marcus Aurelius
"When you choose to persevere, no goal is too big for you." –Remez Sasson
Positive Inner Strength Quotes
"Life is not about waiting for the storms to pass. It's about learning how to dance in the rain." –Vivian Greene
"If we are to create a more peaceful world, made up of peaceful individuals, we need a greater concern for others — altruism. That gives inner strength." –Dalai Lama
"I love the man that can smile in trouble, that can gather strength from distress, and grow brave by reflection. 'Tis the business of little minds to shrink, but he whose heart is firm, and whose conscience approves his conduct, will pursue his principles unto death." –Thomas Paine
"All the adversity I've had in my life, all my troubles and obstacles, have strengthened me… You may not realize it when it happens, but a kick in the teeth may be the best thing in the world for you." –Walt Disney
"Troubles and obstacles cannot stand in the face of great inner strength and determination."
"Anyone can hide. Facing up to things, working through them, that's what makes you strong." –Sarah Dessen
"No one can make you feel inferior without your consent." –Eleanor Roosevelt
"What we achieve inwardly will change outer reality." –Plutarch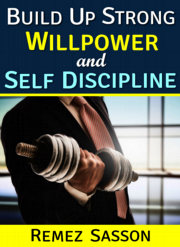 Overcome weakness, indecisiveness & procrastination!
Start building your inner strength!
Discover how to build up strong willpower and discipline
"Look well into thyself; there is a source of strength which will always spring up if thou wilt always look." –Marcus Aurelius
"Nobody can hurt me without my permission." –Mahatma Gandhi
"Sometimes you don't realize your own strength until you come face to face with your greatest weakness." –Susan Gale
"When your desires are strong enough you will appear to possess superhuman powers to achieve." –Napoleon Hill
"If you have the courage to begin, you have the courage to succeed." –David Viscott
"It is not the mountain we conquer but ourselves." –Edmund Hillary
"Let me tell you the secret that has led me to my goal: my strength lies solely in my tenacity." –Louis Pasteur
"Take chances, make mistakes. That's how you grow. Pain nourishes your courage. You have to fail in order to practice being brave." –Mary Tyler Moore
"That which does not kill us makes us stronger." –Friedrich Nietzsche
"He who believes is strong; he who doubts is weak. Strong convictions precede great actions." –Louisa May Alcott
"Make up your mind that no matter what comes your way, no matter how difficult, no matter how unfair, you will do more than simply survive. You will thrive in spite of it." –Joel Osteen
"It is worth remembering that the time of greatest gain in terms of wisdom and inner strength is often that of greatest difficulty." –Dalai Lama
"Where there is no struggle, there is no strength. –Oprah Winfrey
"Success consists of going from failure to failure without loss of enthusiasm." –Winston Churchill
"We may get knocked down on the outside, but the key to living in victory is to learn how to get up on the inside." –Joel Osteen
Inner Strength Quotes
Quotes Directory >> Inner Strength Quotes
Related Quotes:
Self-Discipline Quotes
Self-Control Quotes
Related articles:
Inner Strength Is an Expression of Willpower
Developing Your Inner Strength and Power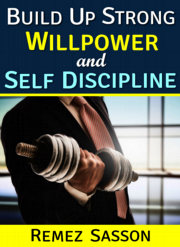 Overcome weakness, indecisiveness & procrastination!
Start building your inner strength!
Discover how to build up strong willpower and discipline
Thank you for reading! To support my website and work, please click on the button below! Thanks in advance!
Buy Me a Coffee