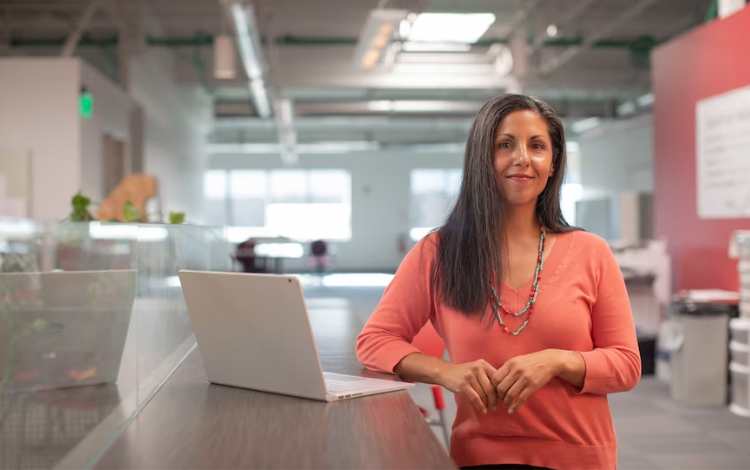 In a fiercely competitive professional sphere, our appearance reflects our professionalism, personality, and attention to detail.
It is crucial to dress appropriately, maintaining a polished appearance while infusing a touch of personal style. It allows us to make a lasting impression and highlight our uniqueness.
One foolproof method to accomplish this is by incorporating meaningful jewelry and accessories into our workplace attire. The wide array of choices ranges from elegant earrings, layered necklaces, and pendants to sleek crystal bracelets.
In March 2023, Styled highlighted that accessories let us express our individuality, establishing a distinct niche for ourselves in this fast-paced world.
When we opt-in for the correct jewelry and accessory, it enhances our confidence and empowers us. Moreover, these adornments draw attention to our best features. A well-placed necklace accentuates the wearer's face, while earrings highlight the contours.
When our finest features are emphasized, our self-esteem increases and positively impacts our work performance and overall appearance.
In this post, we will shed light on the best ways to add meaningful jewelry to your office wear. It not only helps break the monotony of the corporate grays, blacks, and blue but also highlights your distinctive style.
Jewelry Options to Choose From
Women often want to dress for success in the corporate world. However, it is necessary for them to be content with what they choose to wear.
Adding jewelry that resonates with personal beliefs or preferences can elevate their style. If a woman attaches meaning to a piece of jewelry she wears in the office, it adds to her happiness from within and makes her appear more beautiful and radiant.
Some of the options to choose from include:
Wear a Gemstone Necklace
In July 2021, Daria Day highlighted the potent energy of gemstones, emphasizing how intentional channeling of these energies can cultivate a positive mindset.
Wearing gemstones can make one sync in with the flow of life. For a striking contrast, consider pairing a black or navy-blue formal top or shirt with a multi-stone gemstone mala or pendant.
A combination of Lapis Lazuli, Quartz, Pink Chalcedony, Green Chalcedony, and Yellow Quartz can create a perfect look while helping you tap into your creativity, clarity, and positivity in the workplace.
When it comes to wearing and styling it, there are various options available. You can wear it as a regular pendant or mala or wrap it around your wrist as a bracelet.
Even in formal evening meetings or press conferences, this neckpiece will accentuate your distinctive style, allowing it to shine effortlessly.
Get Yourself a Tennis Bracelet
Tennis bracelets are shimmering pieces of jewelry that wraps your wrist like a light ribbon! They are classic accessories that can get worn by both young woman professionals and even successful CEOs and directors.
Tennis bracelets are perfect daytime accessory and can be paired with your formal trousers and shirt. Additionally, you can count on them for a formal evening gathering and pair them with a formal dress.
Leibish states that you can customize a tennis bracelet with different diamond sizes and multiple karat weight metals. Therefore, the price difference is wide. However, when it comes to a high-quality bracelet, prices usually start at $2,000 and increase based on the diamond size and karat weight.
In terms of meaning, this bracelet is for women who have an understated sense of style. It also reflects confidence and good taste.
Wear Pearl Stud Earrings
Pearls have an eternal allure, and you will never go wrong with pearl studs for your office wear. However, be careful about selecting the size so that it doesn't cover the entire earlobe.
A small or medium size pearl is ideal for your office meetings and conferences. It creates a simple yet classy look.
Pearls are associated with the sea and are said to have peaceful and serene energy. When chosen consciously, it enables the wearer to stay calm in various complex situations at the office.
When paired with a formal skirt and top, pearl earrings add to a woman's feminine grace and beauty.
Get a Signet Ring
The signet ring deserves to be an integral part of your wardrobe. This ring can also have your initials, along with shimmering diamonds, or be bare and shiny.
Once you wear this, you will need no other ring. In its compact shape and form, the signet ring is sophisticated and helps you to make a style statement in your office.
Conclusion
Working women have to dress appropriately for their workplace on a daily basis. Beyond adhering to corporate dress codes, many women want to incorporate a personal touch into their workplace attires.
The careful selection of jewelry can enhance both the meaning and style of one's look. Whether it's a gemstone pendant or a pair of stud earrings, each piece of jewelry can be used strategically to create an impressive and stylish appearance.
By adding meaningful jewelry to their workplace attire, women can express their individuality and elevate their professional image with confidence and flair.