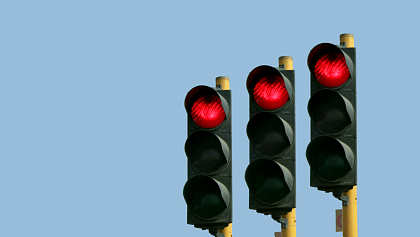 "Dwelling on the negative simply contributes to its power." – Shirley MacLaine –
Today, most of us are very conscious about our health and body. We take care what to eat and when to eat. When it comes to what we are feeding our mind, we don't care much about it.
Look around you. Whatever you are watching and whatever you are hearing is your food for your mind. Whatever you feed it today will affect your tomorrow.
If your thoughts are pure, your intentions will be pure, and so your actions. If you are feeding negativity inside your mind, it will come out with every activity, eventually.
Nowadays, there is too much negativity around us, and we should always take care what to absorb and what to pass over.
For example, how much news you read or watch every day? There are many people today, who spent many hours in front of the TV, watching same and same news again. You know very well, what is the ratio of positive and negative news there? Most of them are full of negativity. They may not affect you instantly, but surely come later in each of your thoughts and actions.
To see how it affects us in long term, let us have another example. What first thought comes to your mind, when one day your loved one does not come at home on time? Do you worry that something bad happened to him/her? There may be various possibilities he/she could not make it in time, but your first thought would be "Ohh! There might be an accident or other disaster."
Why at that time, these kinds of negative thoughts dominate all your other thoughts?
It all comes because you have seen plenty of news, where the reason for someone not coming on time is that something unfortunate happened to him. Or you may have read that kind of stories in books.
There is nothing bad reading and watching such a kind of content, but there should be balance. Too much of it, affects you deep inside, without your intention.
5 ways to guard your mind against negative thoughts:
1. Never watch too many TV programs that are full of negativity: When we go home from our work life, we are so tired to do something creative. Then, we switch on the TV and keep watching for rest of the time. No matter, there is something useful coming or not, we keep checking for the excited stuff. We like to hear about other people (and love to hear negative).
Stop doing that. Set a limit and leave it to do something different and something creative. Life keeps going, and time will never come back. Use it, rather than just passing it.
2. Stay away from negative people: Don't dwell time with negative people. Yes, it is difficult to stay away from people who are always around us. But you have to take care of the people who keep talking negative all the time.
They love to talk about other's shortcomings, as in that way, they can hide their own for a while. Stop caring about those, who don't need your care. They are happy with themselves. Instead, look inside of you, and work on it.
3. Don't criticize others: We all love to talk negative about other people. When some are complaining about any celebrity or politician, or even neighbors, we immediately join them. We even enter their personal life, virtually, and keep talking rubbish for hours.
We know they cannot listen to us, and even do not give a damn about it. Stop criticizing others and grow yourself.
4. Keep yourself busy with something positive: If you have one hour to reach your destination, and you are sitting comfortably in a train, why don't use that time? Read some book you always wanted, which will to sharp your skills or improve yourself.
For example, if you are driving, why don't you play some podcast on your favorite subject? In that way not only you are using that time to grow yourself, but you are also guarding your mind from the negativity around you. You will not feel anger, when stuck in traffic, because your mind will be focused on something else.
5. Take a pause, think and then respond: No matter how much we filter the information we are getting into our mind, we grab something negative from here and there. And it reflects instantly in our activities.
For example, if someone is talking about something negative with us, we immediately get out of control and start doing the same with him. Remember, he is doing so because of his thoughts. But it is not mandatory to go with the flow.
It is always your decision how you respond. One negative response will create chains of the negative thoughts. Always take a pause, think positively, and then respond. Always be positive, think positive and act positive.
"The mind is everything. What you think you become." – Buddha –
About the Author:
Deepak Rajpal is a software (WordPress) engineer, as well as an aspiring writer living in New Delhi – India. He is the founder of www.visionshine.com , a blog that focuses on motivation, self-help, happiness and productivity in our daily life.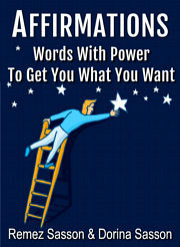 The eBook about Affirmations
Learn how to improve your life with positive statements