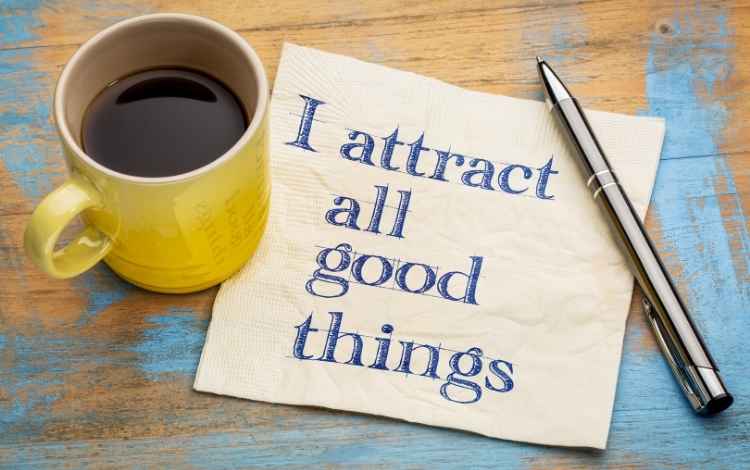 Louise Hay was an American motivational author and the founder of Hay House. She was born on October 8, 1926, and passed away on August 30, 2017.
Hay authored several New Thought self-help books. One of her most popular books is 'You Can Heal Your Life'. She has sold over 50 million copies of her books worldwide.
Louise Hay has popularized the power of affirmations. Her healing techniques and affirmations have inspired millions of people all over the world.
Affirmations are a powerful tool to help you develop new habits and a positive mindset. They can help you improve your self-esteem and self-confidence. They can also empower your journey toward physical and spiritual health, success and improvement, in any area of your life.
If you wish to learn about affirmations and how to use them effectively, please read our book, Affirmations – Words with Power.
Here is a selection of Louise Hay affirmations. Choose the ones you like most from the list below and repeat them out loud or silently, in your mind, every day.
Louise Hay Affirmations to Empower You
"I forgive everyone in my past for all the perceived wrongs. I release them with love."
"I feel glorious, dynamic energy. I am active and alive."
"Life brings me only good experiences. I am open to new and wonderful challenges."
"The more peaceful I am inside, the more peace I have to share with others."
"Life supports me in every possible way."
"I am beautiful and everybody loves me."
"It's only a thought, and a thought can be changed."
"I let go of all fear and doubt, and life becomes simple and easy for me."
"Every thought we think is creating our future."
"Life always reveals to me what I need to know at just the right moment."
"I am loved, and I am at peace."
"I act as if I already have what I want—it's an excellent way to attract happiness in my life."
"Wellness is the natural state of my body."
"I am comfortable looking in the mirror, saying, "I love you, I really love you."
"My happy thoughts help create my healthy body."
"Deep at the center of my being there is an infinite well of love."
"I trust my intuition. I am willing to listen to that still, small voice within."
"I attract only healthy relationships. I am always treated well."
"My day begins and ends with gratitude."
"I am safe in the Universe and all life loves and supports me."
Louise Hay Positive Affirmations
Positive affirmations can help you make positive changes in your life. Here are more of Louise Hay affirmations to help you improve your life.
"I enjoy today and cheerfully look forward to tomorrow."
"I am in charge of how I feel and today I am choosing happiness."
"My mental pattern is positive and joyful."
"I am in the process of making positive changes in all areas of my life."
"Everything I need comes to me at the perfect time."
"All is well in my world. I am calm, happy and content."
"I am excited about the person I am becoming."
"I rejoice in the love I encounter every day."
"Today I mentally wrap each person I meet in a circle of love."
"I am in the right place, at the right time, doing the right thing. "
"I deserve the best and I accept the best now."
"Abundance flows freely through me."
"I always work with and for wonderful people. I love my job."
"I recognize prosperity everywhere, and rejoice in it."
"Wellness is the natural state of my body. I am in perfect health."
"I love every cell of my body."
If you liked reading Louise Hay affirmations you might also like reading:
30 Positive Affirmations for Women
40 Manifestation Affirmations for Love, Money and Dream Job
If you enjoyed reading my articles, you can thank me by clicking on the button below!
Buy Me a Coffee