In this post, we will talk about the history of black Friday and its origin.
Black Friday is the Friday after Thanksgiving in the United States. It is the beginning of the Christmas shopping season.
On this day, many U.S. retailers open very early and offer promotional sales to start the shopping season.
Many stores offer highly promoted sales on Black Friday and open very early, even at midnight.
Some start their sales around Thanksgiving.
This day is not an official holiday, but California and some other states observe "The Day After Thanksgiving" as a holiday for state government employees.
Black Friday Origin and History
What Is the Origin of Black Friday?
What is Black Friday?
Why is it called black Friday?
Here are a few facts about Black Friday's origin and Black Friday history.
The term Black Friday originated in Philadelphia, where it was initially used to describe the heavy pedestrian and vehicle traffic that would occur on the day after Thanksgiving.
The use of the term began in Philadelphia and then spread to other cities in the U.S.A. around 1975.
The earliest known reference to "Black Friday" to refer to the day after Thanksgiving was made in a 1966 publication in Philadelphia:
"Black Friday is the name that the Philadelphia Police Department has given to the Friday following Thanksgiving Day. "Black Friday" officially opens the Christmas shopping season in the city center, which usually brings massive traffic jams and over-crowded sidewalks."
An Alternative Explanation of the Origin of Black Friday
Later, an alternative explanation was offered for black Friday history and origin.
This alternative explanation says that the origin of the name "Black Friday" historically comes from the retailer's shift to profitability during the holiday season.
Back in the day, when accounting records were kept by hand, red ink indicated a financial loss, while black ink indicated a profit. This led to coining the fiscal terms of being "in the red" (losing money) or "in the black" (making profits).
Shoppers and Stores
During this day, you can see shoppers line up for hours before stores open. Once inside the stores, shoppers often rush and grab the goods they want, which are offered at a substantial discount.
On this day, most stores offer discounts and special deals on their goods. Actually, it is the day on which stores make their best profits.
Nowadays, discount on goods is offered not only in actual stores but also online. Most websites start offering discounts a few days before the actual date.
It is believed to be the busiest shopping day of the year.
Black Friday sales are considered to be the biggest shopping day.
I hope these explanations have answered your questions about what black Friday is.
Black Friday Quotes
We have collected for you a few Black Friday quotes. Enjoy reading them.
"You can always find something you want."
– Sophie Kinsella,/span>
"Happiness is not in money, but in shopping."
– Marilyn Monroe
"I love shopping. There is a little bit of magic found in buying something new. It is instant gratification, a quick fix."
– Rebecca Bloom
"Once again, we come to the Holiday Season, a deeply religious time that each of us observes, in his own way, by going to the mall of his choice."
– Dave Barry
"Whoever said money can't buy happiness didn't know where to shop"
– Gertrude Stein
"Black Friday is a media trap, an orchestrated mass hallucination based on herd dynamics and the media cycle."
– Seth Godin
"Everyone knows about Black Friday and Cyber Monday. Now help me spread the word about Giving Tuesday!"
– Bill Gates
"Shopping: The fine art of acquiring things you don't need with money you don't have."
– unknown
"I don't shop because I need something, I just shop for shipping's sake"
– Cat Deeley.
"I really enjoy the shopping and going out and getting stuff for other people. I could really give a damn about getting gifts for myself, but I really enjoy giving gifts."
– Luke Combs.
You might also like reading inspiring and motivational quotes.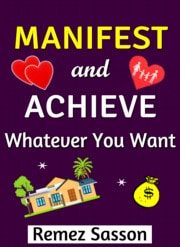 The Guide for Making Your Dreams Come True