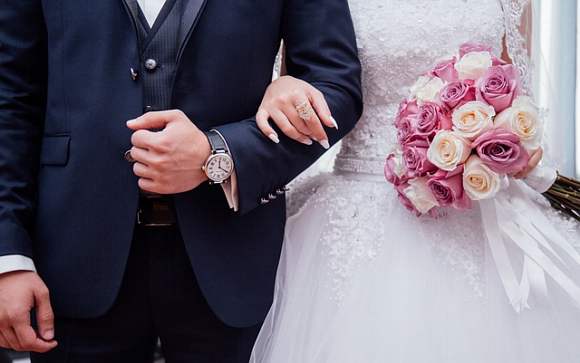 Get the best of maid of honor speech quotes and maid of honor sayings. Such that will leave the bride teary, more in love with you and the audience emotional!
Maid of honor speech quotes are what the most famous maid of honor speeches bring to mind. This is because the speech of maid of honor is more emotional and sentimental, as against best man speeches.
They also contain bridesmaid speech quotes and poems with depth and meaning. We will help you with how to write a maid of honor speech using our outline and template!
Maid Of Honor Speech Outline & Structure
The speech for the maid of honor comes right after the father of the bride's speech and that of the best man. It is not much different from the best man speech but packs more emotion with it.
The maid of honor speech has an introduction, couple address, main body, and a conclusion. This conclusion will see you using some maid of honor wedding toast quotes for the perfect finish!
Introduction: Introduce yourself and state your relationship with the bride. Thank the bride for choosing you to be part of her wedding. Talk about how long you have known the bride and the couple. Also, emphasize on the strength and great intensity of your relationship with her.
Couple Address: This is for the couple's benefit. You will address the couple even as the audience listens. Talk about how they met and their love story from your point of view. You can begin with a romantic quote. Talk about what you think of them and how you know that the groom is perfect for the bride.
Main Body: Talk about how you feel about the wedding and why you are happy that they are making it official. Buttress it with poems and quotes on hope, love, marriage and the future.
Conclusion: Let the couple know that nothing changes even now and that they have your love for always. Close with a quote. Give them your best wishes and drop some maid of honor wedding toast quotes as you toast to them.
P.S: Do not give a toast to the couple, unless the bride specifically asks you to do so. You can also check out some maid of honor speech examples here.
Unique Maid Of Honor Quotes
Beyond simple romance, these quotes for the maid of honor speeches give strength to the messages you want to pass.
These quotes best fit for when you are talking about how you and the bride met or your relationship with her. They are also fit for when you are talking about the couple and how good they are for each other. These are a few examples which you can adapt for your use.
"The day we met was like every other day, with nothing special. But my life was about to change, because there she was, appearing like a rainbow on a gloomy day."
"The love you share, I admire and hope for. Like a circle, it's endless and like the stars, it shines through, even in darkness."
Cute Maid Of Honor Quotes
Cute maid of honor quotes are what they are. Cute, relaxing, concise with a mix of fun and tough. One that will leave the couple with a smile, but will pass a message. A message of determination and resolve!
These quotes are for when you talk about your view on marriage ceremonies. You can also use them when you talk about your hope and aspirations for their marriage and future. They will draw strength from it.
"Love is more than happy bubbles and pink roses. It is the act of never tiring to cherish, protect and grow together."
"After the wedding comes through marriage. One made beautiful not by two people who love each other, but by two people in love with each other."
Love Quotes for Maid Of Honor Speech
Love quotes are intense and talk about the beauty, strength, and tenacity of love.
These quotes will shed light and further meaning to their love story.
You can use them as an opening quote before you begin your speech. You can as well insert them when telling how they met and their love story. Lastly, you can use them as closing quotes, just before the toast.
"The symbol of eternity is love. To love, time is irrelevant as it wipes off the memory of the beginning and fear of the end. Courage only!"
"Love grows gradually, but seem swift. And only in marriage would anyone understand what is called perfect love!"
Funny Wedding Toast Quotes
Funny wedding toast quotes maid of honor speech is a hilarious, yet beautiful way to give a great toast!
They are funny, but not void of love and all the good wishes you have for the couple.
They contain a great deal of decent humor, one that the whole audience will feel comfortable with. You can use them when you want to toast to the couple.
"A toast to matrimony! The only high sea void of any compass."
"The best man a woman should marry is an archaeologist. His interest in her grows as she gets older."
Closing Quotes for Maid Of Honor Speech
Finish your speech with a bang with great quotes to end a maid of honor speech!
These quotes summarize everything you have talked about and reiterate their love.
The quotes send them off into a lifetime of happiness and blesses them. They also carry messages great friendship for a lifetime. These quotes could leave have the bride grabbing on some tissues.
"Through dating and courtship, love is blind, but in marriage, it gains sight. May its sight always lead you on the right path."
"Our friendship is forever because our love is forever."
Maids of honor play huge roles at weddings, the toughest of all is the maid of honor speech. Including the right maid of honor speech quotes which sends a message that you get her and you love her.
It also establishes that your speech was well thought out and you took your time to create. Check out our maid of honor speech outline and diverse quotes for the maid of honor speeches and toasts. Leave the bride with a beautiful memory.
About the Author
Emily Gauthier is a wedding expert from WeddingForward, specializing in SEO-writing about wedding inspiration and ceremonies planning.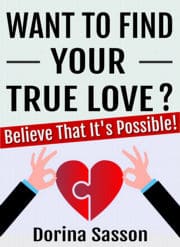 Want to Find Your True Love?
Find out how to attract love into your life