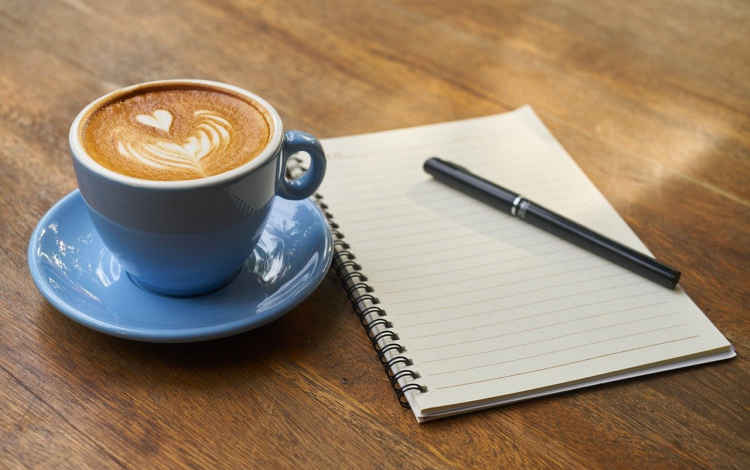 One thing that unites successful people is their ability to learn and grow from all their experiences. Those who rise to the top are often those who remain on the lookout for tools and techniques for general improvement.
One of the most important areas in life to strive for continuous improvement is within oneself. Perhaps the most powerful way of achieving this kind of personal growth is by mastering the art of self-reflection.
Self-reflection is the act of meditation or consideration on oneself and their actions. This process offers us a time to reflect upon our actions, our beliefs, and our surroundings.
It's a technique that takes practice and mastery, but once one perfects how to reflect and learn, personal reflection can act as one of the ultimate keys to success, especially if a person uses it to get used to positive thinking.
So great are the opportunities for self-improvement that come with self-reflection. It is a topic that is of ever-more interest to college students looking to squeeze the most out of their education.
Here are five reasons why learning to self-reflect will make you more successful, in school and beyond!
Opportunity to Learn about the Progression of Life
One of the best ways of beginning to self-reflect is learning how to reflect on life in general.
Looking at the lives of other successful people and understanding how they got from where they started to where they ended up is an important step in learning to guide your own self-reflection.
Doing research is a great way to help with this process and reading and writing autobiographical essays is a great place to start.
A student looking to develop their reflection skills may even use the opportunity of performing a research into the lives of successful people. Such resources as GradesFixer allow one to see examples of successful lives without spending much time searching.
Students here can gain a great insight into the kind of changes that they may wish to make once they do their own self-reflection. Apart from students, a lot of people can benefit from reading autobiographies of famous people in order to learn more about their path to success.
Learning to Take Distance
Oftentimes, the most successful people are not those who have managed to avoid difficulty. Rather, they are those who have learned to overcome difficulty. Overcoming difficulty requires a great degree of problem-solving ability.
One of the most important aspects of being a good problem-solver is knowing how to properly assess a situation in order to find the best solution.
The process of self-reflection requires learning how to take a step back and understand your own situation from a more distant perspective.
Learning to take this more distanced approach to a set of circumstances improves your overall ability to assess any complex situation you might encounter in life. This key skill goes a long way towards developing the problem-solving abilities that ensure success in life.
Improving Self-Awareness
In order to grow throughout one's life, it's of critical importance to have a deep sense of self-awareness. As any teacher will tell you, the first step in learning a lesson is being able to identify and assess our mistakes.
Self-awareness is the first step in being able to identify the things in ourselves that we need to change to get to where we want to be.
Developing a Greater Sense of Confidence
One of the greatest benefits of self-reflection is the certainty we can have in our self-knowledge.
Self-reflecting produces an understanding of ourselves that we know is based on genuine consideration rather than willful ignorance. For this reason, those who dedicate time for self-reflection generally find themselves with a greater degree of confidence in their convictions. This confidence usually leads to greater happiness and higher self-esteem.
Deserved confidence and self-esteem are two attributes that you'll find will help you achieve success in any area of life.
Finding Your Own Genius
Self-reflecting is an opportunity not only to assess what we already know about ourselves, but also to discover new things. By performing deep personal reflection, we can achieve a better understanding of where our passions and true talents lie.
Many times, we may not even realize that we're particularly enthusiastic about something or drawn to a certain field until we reflect.
Part of the importance of self-reflection is giving yourself the opportunity to discover these hidden passions. Finding your passion may lead you to unleash a genius you never knew you had!
These are just five of the most powerful ways that self-reflection can help you achieve success in life. Whether you're a student looking to get the most out of their education, looking to build a career, or simply hoping to improve yourself – self-reflection is the place to start.