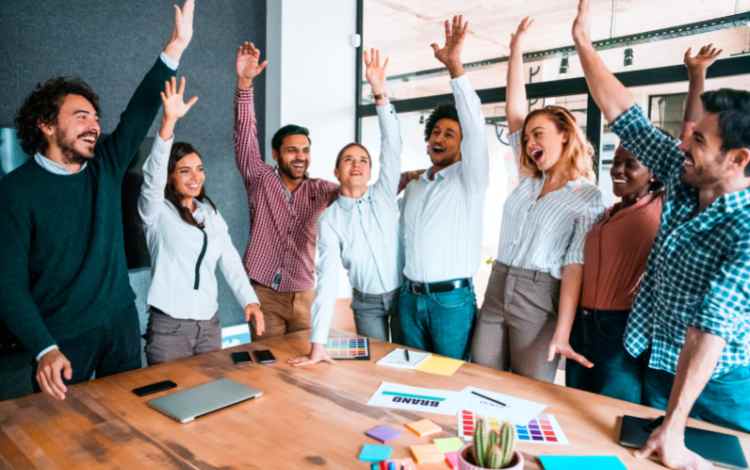 Introduction
No matter how bad a situation is, enjoying life is always important to us. It's hard to tell that anyone is fully happy on this planet.
Why?
There is nothing constant about happiness. Life is a mixture of feelings and emotions and also various situations. Student life is boring for most students, but if you see it from a different point of view, you might find it encouraging or entertaining.
For instance, many people working hard to settle into their life in their middle age, often say that student life was better at their time, at least there was no tension. However, work-life indeed has more tension and responsibility as well.
But no one can say that student life is stressless.
On the contrary, the modern way of study is more complicated than ever. Moreover, the job market is getting competitive, and thus there is no chance of getting laid back and relaxed for students as their future depends on their educational background and scores.
The way students deal with their studies is not convincing at all. Most of them never get comfortable with their homework. They lack motivation due to high pressure.
Best Ways to Get Motivated for Completing Homework
Motivation is the key to encouraging your working process. If you lack motivation at the age of a student, this can be a serious concern to your future. It's not just about the semester, but the life decisions.
Well, motivation comes with encouragement, and encouragement comes with healthy conversations and supportive nature. But unfortunately, there is not much time for people to push you for your homework.
Your homework is your responsibility; thus, you have to take some effective steps to get motivated and do your homework properly.
1. First Thing First: Marshal Your Day
This is the first step to starting your day properly.
If you are not able to manage a schedule for your whole day, you will not be able to deal with all the work properly. Homework needs adequate time and a relevant schedule to manage within the time.
Without organizing your day, how will you be able to know that you are completing your tasks on time?
In addition, an organized day will let you understand how effective it is compared to an unorganized day. You will be able to find the loopholes in your days, and that is a prominent process to complete your homework on time.
Moreover, with an organized day, your motivation level will rise and so would your confidence.
2. Work on Your Skills
When you get down to completing different kinds of homework, again and again, you will never get the motivation. For instance, many people do not have the skill to write, and thus they face problems in completing their essay assignments.
In such a case, if you can develop your writing skills, you will be able to complete your writing assignments with ease. So, it is a key process to develop your motivation and encourage yourself to do your homework properly.
3. Confused? Do Not Hesitate to Ask
Getting confused with difficult homework is not uncommon. But most of the students hesitate to ask their professors or instructors for clarification. The process of student motivation can be managed through a proper conversation with their instructors.
When you appreciate your professors or instructors, and you know that they are capable of resolving any problem related to the subject matter, you are already motivated. You just need to complete a simple conversation with your professor or instructor, in order to mitigate your confusion about your tasks.
4. Focus Is the Key: Pave into It
Homework is all about concentration. If you are not focused on your studies, it's not possible to gain the lost motivation. Being fickle-minded is common in students, but if you indulge in it, being focused will be difficult.
Apart from that, homework is serious work that needs enormous concentration and the power to focus. Moreover, being constant with your concentration is difficult.
What is the rescue?
Try to exercise your focus and use meditation programs.
5. Time Is Power: Do Not Procrastinate
There is nothing more important than time management. It's time to manage your time to complete your homework. Time management is a continuous process. We have already said that organizing your day is crucial.
At the end of the day, if you see that you have managed your time properly with a proper schedule, your confidence to complete the homework will rise.
6. What If It's Small? Celebrate It
Dividing your goals into small segments can help you to achieve them more.
Small goals are the key to reaching the ultimate goal, and that is to submit your assignments within the deadline and get good marks as well.
Try to give yourself treats and rewards for completing small goals. This process will help you to get your motivation back on track.
7. Stop: Take A Break
When you think that it's enough for the day, simply stop doing things. No one is asking you to push yourself to complete all the tasks within a day. Homework or study is all about going forward slowly to the ultimate goal.
Take small breaks and sleep well, or else you can go watch a movie or even enjoy with friends.
Be Smart and Manage Your Homework with Encouragement
Sometimes the situation gets difficult, and you might have to complete more than one assignment at a time, which is impossible for every student to complete. Moreover, if you try to complete the assignment, the quality might be questioned.
So, what's the solution?
The solution is playing smart and using an essay writing service that is efficient enough to get your job done within time. In this way, you will be able to complete multiple assignments with your efforts and the help the of service.
When you get all the study materials and tasks completed within the deadline, will that not diminish your tension? Lack of tension help to increase your motivation.