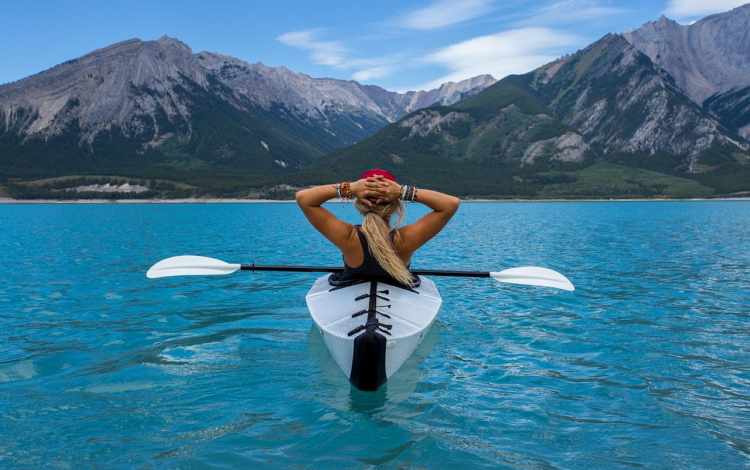 Human beings have always loved traveling and exploring new places. What started off as a nomadic lifetime has over generations become a hobby for millions.
The process of a trip or vacation involves multiple stages. For most people, it begins with a casual browsing of blogs and videos.
Deciding whether one wants to visit a place usually happens after seeing videos or images of the place. With better access to the internet, most travelers prefer YouTube videos as these give a more holistic picture of a destination.
Seeing videos helps one envision the place and take a call on whether it is worth paying a visit.
As a stakeholder of the tourism industry, it will be your constant endeavor to showcase the destination you are associated with and convince more tourists to choose it.
In today's digital world, promoting one's destination is the need of the hour, and you need to put video marketing through YouTube at the forefront of your marketing strategies.
Considering that YouTube is the second most popular search engine after Google, tourists looking for videos on destinations to explore will search on this platform.
Even if they search in Google, video results from YouTube will show up in the search results.
You can also share videos from YouTube on your travel website or social media pages to increase its reach.
Having realized the importance of using YouTube for digital marketing of tourism brands, the next step is ensuring that your YouTube is handled in the most efficient way and that you attract viewers in a way you had envisioned.
Have an Updated Welcome Module
The message that you give in your welcome module needs to be updated with the latest relevant details. Understand that the welcome module will play an instrumental role in forming the first impression of your brand, and you would not want to risk messing it up.
Having an old welcome module telling them of an event from the past will discourage viewers from checking out further.
The welcome module on YouTube is an ideal place for you to tell viewers about a recently created playlist, some exciting offers, why this is the best time to visit a particular place and other details of this type.
The channel description section is another aspect of your YouTube page that plays a significant role in attracting potential tourists.
Invest your efforts in making your page visually appealing and informative so that first-time-viewers will be tempted to explore further.
Be Systematic in the Curation
When a potential customer visits your YouTuber channel, chances are that they will look at the larger picture and not at an individual video. That is why it is imperative for you to systematically come up with a theme (or a set of themes) and curate your playlist around it. This will make it easier for new viewers to follow your content and come back regularly for more.
The themes that you select will act as filters for you to segregate your viewers and cater to their diverse tastes. For example, having a playlist wherein you talk about food travel destinations will help you strike a chord with food enthusiasts.
Later, you can come up with relevant content (examples of which include 'Things to keep in mind while exploring street food', 'Top 10 fine dining places in…', etc.) to strengthen the relationship.
Another efficient way of ensuring that your videos reach the correct target group is by investing your efforts in creating intros.
The first 30-40 seconds of your video should spell out what the video is about and who it is for. There are several YouTube intro maker tools that you may want to use for this. This will drive more relevant traffic to your video and help you get the results you hoped for.
Optimize Your Videos to Cater to Tourists
Videos are an integral part of attracting tourists to visit a place.
As a tourism brand, a good section of potential customers will not be speaking your native language. That is why it is important for you to incorporate closed captions in all your videos.
That way, people who aren't well-versed in the language of your video will also be comfortable with your content. Learn how to edit videos for YouTube to do justice to the closed captions.
For your video title or description, your journey of optimization starts with using SEO keywords. Post that, ensure that these can be translated. This will increase the reach of your videos.
Also, make sure that you use keyword tags that are an accurate representation of what you show in the video. Random usage of popular keywords may drive traffic, but most of the traffic will be irrelevant and your video will not get the views you hoped for.
End it Well
Identify an outro maker of your choice and use that to come up with an impactful 30 – 45 seconds that will form the last few seconds of your video. Use this to reiterate your core message and drive home the core message of your video.
YouTube also gives the option of end screens. If used properly, this can play a major role in attracting potential tourists to your channel.
Using the video or image thumbnails in the end screen to get viewers to choose some other individual video or playlist in your channel is a great idea to foster engagement and attract potential tourists to subscribe to your channel.
Also, if your video has a CTA, the end screen can have a call-out that auto-activates a reminder asking viewers to have a check on it.
What sets tourism videos apart from most other business videos is the fact that they will be viewed by potential clients who come from a really diverse background. Understanding their expectations and delivering that to them is a challenge in itself.
However, video tourism has opened the door of opportunities for travel brands. With carefully strategized videos and the tips discussed here, the sky is the limit as far as attracting potential customers is concerned.