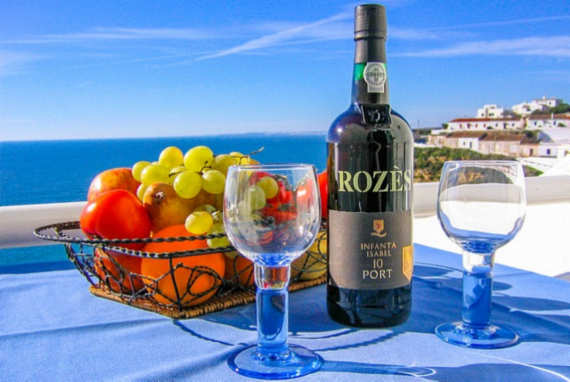 Do you repeat positive life affirmations?
The thoughts you often think, and the words you often repeat have a great effect on your life, your behavior, and on how people treat you. These thoughts and words, in time, become a reality in your life.
You have to be careful with the words you repeat and stay away from words and thoughts that you do not want to become reality in your life. This means that you have to stay away from negative thinking, dwelling on the past, and thinking about problems and fears.
You need to break away from the habit of thinking negative thoughts and thinking only about your current circumstances and start thinking bigger thoughts. You need to learn to program your mind to think about what you really want, not what you do not want.
One of the most effective ways to direct your mind toward positive thoughts is to repeat positive affirmations. This might be a little difficult at the start because there will be some inner resistance and disbelief, especially if you have been thinking negative thoughts all your life.
Don't give in when you encounter inner resistance and disbelief. You will need to replace your negative thoughts with positive affirmations, over and again, until this becomes a habit.
It is also important that you don't just repeat positive affirmations as lip service. You need to believe them and want them to come true. Gradually, as you continue, the resistance will fade away, and your life will begin to change and improve in accordance with the words you are repeating.
You can create a positive lifestyle with the help of affirmations. You can live a better, happier, and more prosperous life, and repeating positive affirmations would help you make this a reality.
How to Repeat Affirmations and Get Results
Why Positive Affirmations Can Improve Your Lifestyle?
1. Positive affirmations consist of positive words about what we want to get or achieve.
2. Positive affirmations use positive words that create a positive attitude.
3. The words we repeat affect how we feel and act.
4. The affirmations we repeat affect our subconscious mind, and trigger it to act on our behalf.
5. The positive words we repeat strengthen our belief in ourselves and in our ability to improve our life.
6. Positive affirmations push us toward taking action and acting in accordance with the words we are repeating.
7. Positive affirmations repeated with interest, passion and belief tend to inspire, encourage and energize.
8. Affirmations change our mindset and do not make place for negative thoughts in our mind. This leads to positivity, optimism, and recognizing opportunities.
9. Our positive and encouraging words enhance our energy and our skill to take advantage of opportunities.
10. Repeating positive affirmations drives away our negative thoughts.
25 Positive Affirmations for a Positive Lifestyle
1. I am attracting to me happy people, happy events and happy circumstances.
2. Every day is a wonderful day, full of happiness, satisfaction and achievement.
3. Positive energy is filling me every hour of the day and night.
4. I am taking good care of my body.
5. I love and enjoy exercising my body.
6. It is so easy and simple for me to eat only good and nourishing food.
7. I have all the energy I need and even more.
8. I am at peace with myself and the world, and everything is going smoothly in my life.
9. There is confidence, courage, inspiration, love and happiness within me.
10. A lot of money is constantly flowing into my bank account.
11. I possess a great deal of patience and tolerance.
12. I have all the money I need to travel abroad in good style.
13. I have the money to enjoy my life and do what I want.
14. I am following my dreams and I am doing everything to make them come true.
More Positive Life Affirmations
15. I choose every day to experience happiness, inner peace and harmony.
16. I am creating the lifestyle I want with love, passion and interest.
17. I am doing a great progress every day toward the lifestyle I want.
18. I deserve to live and enjoy a healthy, wealthy and wonderful lifestyle.
19. I am heading day by day toward my ideal weight.
20. People are always friendly toward me.
21. I get along fine with everyone.
22. My life is full of love, happiness and satisfaction.
23. I am living now the lifestyle I want and love, and I enjoy every moment.
24. The Universe is helping me in every area of my life.
25. The Universe is helping me achieve and my dreams and goals.
Read more articles about the power of affirmations.