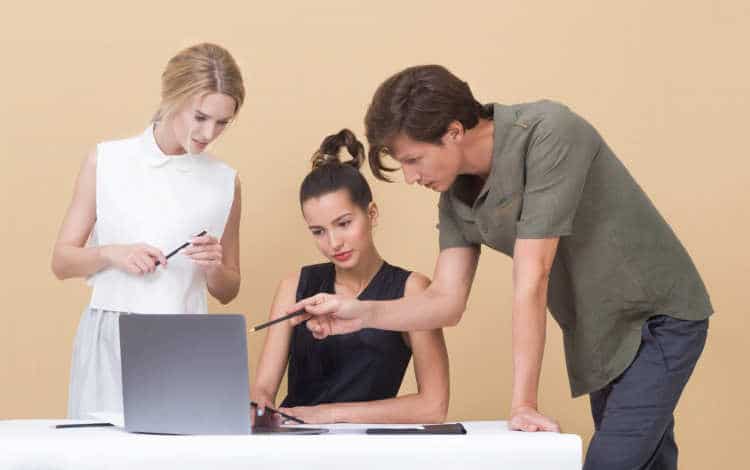 After graduating, getting your dream job might seem like a simple next step, but the job-hunting process can be daunting and marred by rejection, endless interviews, and frustration.
However, you can increase your chances of landing your dream job by following some of these key tips below.
Steps to Landing Your Dream Job
1. Sharpen Your Resume
In most cases, HR managers invite candidates for interviews after reviewing the content of their resumes. If your resume is sharp, there is a high probability of getting hired.
You can optimize your resume by following these resume tips to stand out from other candidates. Most importantly, ensure you customize your resume by adding skills, achievements and experience that is relevant to a job description.
2. Have a LinkedIn profile
Millions of job posts are posted daily on LinkedIn, with thousands of recruiters looking for professionals like you. Unfortunately, most job seekers have yet to set up their profiles, and only depend on brick-and-mortar job hunts.
Experts believe that your LinkedIn profile speaks volumes about you as a candidate, as the platform allows you to display your qualifications directly to your employers.
Additionally, an optimized LinkedIn profile increases the chances of you being seen and enhances your brand.
3. Be confident
Rejections can negatively impact your confidence and increase self-doubt.
Interviewers look for resilient candidates who can remain steadfast during the harshest times in their industries.
You can build your confidence by accepting failure as another long step in your career journey. Additionally, try learning from your past rejections and implement them in your future job applications.
4. Remain focused
Always have your dream job in mind, and create goals to help you attain it.
Getting a part-time job while job hunting is acceptable, but that should not stop you from achieving your dreams.
If you feel that your skills are inadequate in the current job market, you can take online courses or resume your education to develop your skills further.
Employers are constantly seeking candidates with higher academic qualifications and desired soft skills such as leadership and communication.
5. Hack your interviews
Being punctual and dressing impeccably are two staples of every job interview. If you are punctual, you have time to sharpen your focus before the interview, and looking sharp can boost your confidence and calm your nerves.
You should be well prepared for each interview by conducting necessary research on the prospective employer.
Other tips to excel during your interview include:
Be polite
Watch your body language. Sit up straight, maintain eye contact and don't nod too much
Be prepared for standard questions
Prepare your questions
6. Succeed in your current job
If your current job is not your dream job, continue performing it with positivity and commitment. Create and maintain good relations with your current bosses and colleagues.
Your efforts and attitude can lead to opportunities and job references in the future.
Endnote
Landing your dream job is the best thing that can happen in your career journey, but the process can be challenging, especially for graduates without relevant field experience.
We hope that the tips above will help you in your career journey.
Improve your concentration!
Increase your attention span!
Learn to Focus Your Attention