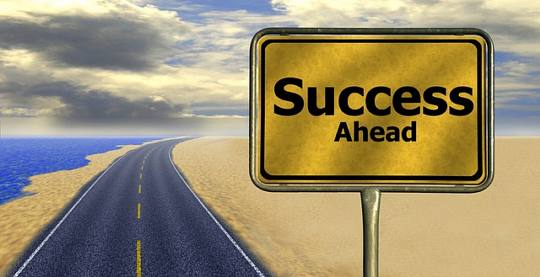 What is the very first thing that comes to your mind as soon when you wake up?
Do you think about having scrambled eggs for breakfast?
What to say at the meeting three hours from now?
Or do you simply lie there, staring blankly at the ceiling, your mind just as blank?
Motivation is the key to our existence. It is what keeps us going. Without it, we would be like lost sheep, wandering aimlessly in the fields.
Although most of us have enough motivation to sustain us through everyday life, there are always those who are a step ahead of us, the ones who are driven by their motivation. T
he truly motivated ones happen to be quite different from the rest of the herd in numerous ways.
Even though it may seem like you lack the motivation now, it is not too late. Whoever you are, wherever you may be at this moment, you can be one of those who are driven by motivation.
Change into a Motivated Person
There are six ways that can help you change into a motivated person and once you get the hang of it, I can assure you that you will not only see, but also feel the difference.
1) Make Your Plans Now
If you really want to be motivated, it is essential to organize your needs and wants accordingly and plan to fulfill them, a little bit every day.
Here's a simple trick – every night before going to bed, make a list of the things that you intend to do the next day and cross off the ones that you have done today. By doing so, it will not only make it easier for you to keep track of your activities but also fulfill all of your plans.
For instance, if you are keen on losing weight, then you could keep a journal where you plan your dietary measures and exercise schedule for each day. Every night, you could make a plan on which exercise regime you intend to follow the next day. By following your daily plans, you would ultimately be able to reach your ultimate goal .
I know a friend named Frank. He used to wake up late and carry on with his life normally. His motive was to tackle the problems as they come.
Jeremy, on the other hand, used to plan his day in advance, predict the forthcoming obstacles, and master a strategy to tackle them.
Jeremy and Frank are of the same age as I am, and they had the same education. What's the difference? Jeremy earns over $200,000 a year and drives a Mercedes while Frank is stuck at $60,000 and a Volvo.
2) Never Give Up
Another good way to keep yourself motivated is perseverance.
The word 'impossible' should not exist in your vocabulary.
No matter how farfetched your goals may seem, keep on trying till you have finally reached your destination. Even if something happens, give it another shot. Commit yourself to your goals and keep pushing till you get what you want.
Keep encouraging notes like, 'You can do it!' And 'Don't stop believing', wherever you can see them, be it the bathroom mirror or the refrigerator wall.
Whenever things get dark and it feels like there is no way out, imagine yourself and the joy you will feel once you achieve your goal.
Visit our bookstore! Life-changing books are awaiting you there.
Put on some inspirational music and tell yourself, 'I can and will do this.'
Whatever dream you have been holding in and keep brushing it away from your mind, because it is merely 'wishful thinking', think again. Remember, there is nothing in the world that can stop you from making your dreams come true other than yourself.
3) Don't Beat Around the Bush
"I will lose 2kg by the first week of October" is more specific than "I need to lose some weight within a couple of months". Whether the number of goals is just one or twenty, define them and then organize them according to their importance.
Once you have achieved one goal, you can easily tick it off the list and simply move on to the next one.
These simple tricks can help you reach your goals at a steady pace and keep track of how far you have to go.
How many goals do you have? Five? Ten? Or is it even more? Doesn't matter. Set yourself a deadline. If needed, ask a friend to keep reminding you about your deadline. If you want to achieve something, then must do so within limited time.
4) Don't Stop Believing
Like the classic rock song goes, you can't ever stop believing in yourself. Doing so will decrease your confidence and level of motivation.
Every time you are successful be happy about it and go pamper yourself by doing something you like, like watching your favorite movie or buying yourself the pair of shoes you've been itching to buy. Reward makes you believe in yourself.
If you believe that you are capable of doing things that will bring you closer to your goals, then nothing, and I mean nothing, can stand in your way.
5) Work Hard, Play Hard
Simply dreaming about gaining fame and fortune while doing nothing at all, will take you nowhere.
You want to get a promotion? Then bust your buttocks off all day long. You need to work as hard as possible to impress your superiors.
At the end of the day, when you finally get what you have been waiting for ages… all that work would seem to be worth it.
6) Keep Smiling
No matter what comes in your way or the number of curve balls life throws at you, keep pursuing your goals with a big smile. Otherwise, life can drag you down and your dreams with you.
In order to truly go for what you want, it is essential to be positive and look at the bright side of life.
Surround yourself with people who encourage and inspire you. Go outside and witness the beauty of nature. But more importantly, try to see the good points in something (or someone), instead of the bad ones, and I can assure, you will feel much lighter.
Visit our bookstore! Life-changing books are awaiting you there.
Have you taken a good look at these six points?
It is your turn to get up in the morning with the goals clear in your mind, with plans in your pockets and a bright smile on your face… because the time has finally come for you to become a motivated person.
About the Author
Sarah Williams is a lifestyle writer who specializes in self-development advice . She believes that happiness is a combination of a peaceful mind, self-discipline, and appreciating every day – just the way it is. You can read her articles at Wingman Magazine.