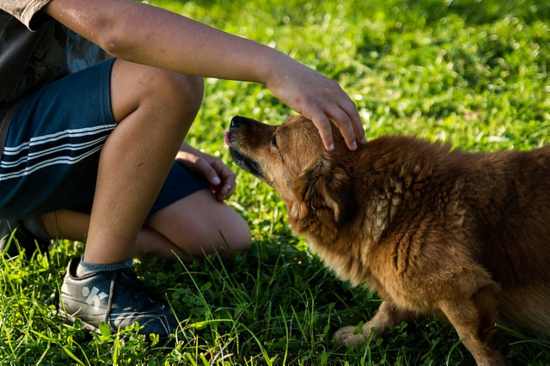 "In life, there must be challenges. What matters most is how we deal with them. And this determines whether we truly go forward or stay back."
– Ashon Justin.
Lost in thought and smiling to myself about how my week had turned out, I walked into the balcony of a house a few blocks from mine, to deliver a message.
I did that, turned around to leave, took a few steps, and for no apparent reason I turned to my side. There I froze in shock. It dawned on me that I was in the yard with the most ferocious dog in the neighborhood, and it was staring straight at me.
I am glad to tell you I was past 100 meters under 9 seconds. Watch out Usain bolt! Just playing, of course I didn't run, but you could imagine what happened afterwards.
I learnt a very important lesson that day which I am going to share with you now.
Oblivious of the dogs presence, I walked about a feet past it on my way in and it never barked. But on my way back, immediately I saw the dog, my fear came up. I couldn't move, it sensed this, barked and looked to attack.
"Fear never gets you passed anything, get scared get bitten." – Ashon Justin
We Create Everything in Our Lives
The universal truth states that we create everything in our lives: all the "good" and all the "bad".
In as much as we try to blame people, things and circumstances for our conditions, we have a role to play in our stepping forward.
Note that without my "fear" the dog was powerless. When we are faced with obstacles, or what we perceive to be unfavorable conditions, they affect us on an emotional level.
When we focus on these negatives (pain, heartbreak, fear, regret), we tend to forget that we are creating and adding to them, and then we freeze, because we are too scared to move forward and try again.
Just like with the dog, I walked in without focusing on it. When I saw it (came across my perceived obstacle), my fear came up and I couldn't move forward.
Worse still, most times we are chased by our perceived 'problems', (picture: fear attracting dog, dog chasing), we get exhausted, hurt, and scared to believe or even try. Then we start living with a worried and unsettled mind.
"Worry does not empty tomorrow of its sorrows; it empties today of its strength." – Corie Ten Boom
So whether it is competition, heartbreak, regret, job loss… refuse to focus on them. Choose to love yourself and focus on all things positive, only then can you achieve true peace and success.
What to Do
1. When faced with a condition that affects you emotionally, try stepping out for a moment and observe from afar. We most times see the big picture from afar.
Dwell on the positives, relax and smile, and know that there's nothing too big for you to handle.
2. Reminisce on happy times, play songs that are associated with your happy moments. Don't have any? Find one now.
3. Understand that setbacks and challenges are part of life. Sometimes things have to go wrong before they go right. And if there's one thing I have learnt is that everything would always be alright.
4. Apply gratitude. Make a list of all the things you have and be grateful for them.
5. Associate with people that inspire you.
6. Meditate and make daily positive affirmations about your life. Tell yourself that everything is working out for your good, that you are a success.
7. Get to understand your fear, create steps to facing it and then make an opportunity out of it.
8. Trust in yourself and trust in your God giving you the ability to succeed.
9. Accept what cannot be changed. You can decide to cry and complain about the rain or relax, listen to the drops and wait it out.
And remember that "Things turn out best for people who make the best out of the way things turn out."
Did you know that JK Rawlings, the author of Harry Potter, penniless, raising a child on her own, wrote the first Harry Potter book on an old typewriter? Twelve publishers rejected the manuscript but she kept going.
About the Author
Justin Ashon also known as the jack of all trades, master of one success is a strategist, thinker and entrepreneur. He helps individuals, businesses and communities grow.
Improve your concentration!
Increase your attention span!
Learn to Focus Your Attention