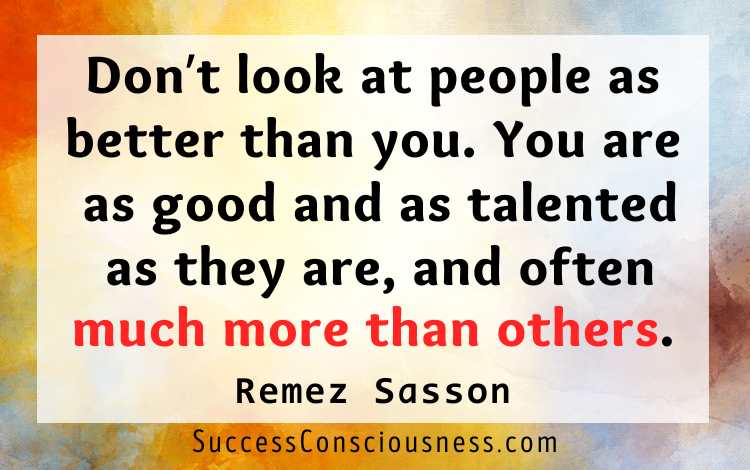 A collection of know your worth quotes for inspiration, motivation and boosting your confidence.
Be aware of your worth. This will give you confidence and inner strength.
Being aware of your worth does not have to be shown in an extrovert manner. It's just calm confidence in yourself.
You have to become confident about your worth, trust yourself, and be aware of the skills you posses. Feelings of self-worth communicate themselves to others unconsciously and without making a fuss about it.
When speaking of self-worth, I mean your worth as a human being, as a living creature. This has nothing to do with boosting the ego. You are as important as every other person, poor or rich, famous or unknown.
Here is our collection of amazing know your worth quotes.
Know Your Worth Quotes for Confidence and Motivation
"Believe in yourself! Have faith in your abilities! Without a humble but reasonable confidence in your own powers you cannot be successful or happy." – Norman Vincent Peale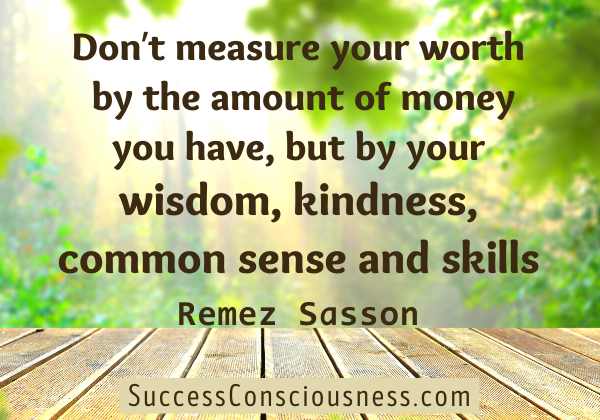 "Don't measure your worth by the amount of money you have, but by your wisdom, kindness, common sense and skills." – Remez Sasson
"Always be yourself and have faith in yourself. Do not go out and look for a successful personality and try to duplicate it." – Bruce Lee
"Love yourself first and everything else falls into line. You really have to love yourself to get anything done in this world." – Lucille Ball
"Each time we face our fear, we gain strength, courage, and confidence in the doing." – Theodore Roosevelt
"Know your worth, hold your own power, be you." – Morgan Harper Nichols
"Don't look at people as better than you. You are as good and as talented as they are, and often much better than others." – Remez Sasson
"Owning our story and loving ourselves through that process is the bravest thing that we'll ever do." – Brené Brown
"Self-esteem is as important to our well-being as legs are to a table. It is essential for physical and mental health and for happiness." – Louise Hart
"Don't belittle yourself. Be big yourself." – Corita Kent
"You were not born a winner, and you were not born a loser. You are what you make yourself be." – Lou Holtz
"Know your worth. People always act like they're doing more for you than you're doing for them." – Kanye West
"You have great skills, but you are not aware of them. You need to discover what they are." – Anonymous
Empowering Know Your Worth Quotes
Know your worth quotes to help you realize and accept that you are no less important than other people.
"It is confidence in our bodies, minds, and spirits that allows us to keep looking for new adventures." – Oprah Winfrey
"If you're following your dreams, you're doing something you love and that you believe in yourself for." – McKayla Maroney
"Low self-esteem is like driving through life with the handbrake on." – Maxwell Maltz
"People will treat you as you as you feel you are worth." – Remez Sasson
"If you wish to be treated respectfully you need to respect others." – Anonymous
"Don't allow feeling of incompetency make you feel small." – Anonymous
"When you know your worth, and are sure about it, what people say to you or about you would not affect how you feel about yourself." – Remez Sasson
"You are a big and as important as everyone else." – Anonymous
"People who are confident, display greater willpower and self-discipline at work and in pursuing their dreams and goals." – Anonymous
"To be yourself in a world that is constantly trying to make you something else is the greatest accomplishment." – Ralph Waldo Emerson
"Our sense of self-worth is the single most important determinant of the health, abundance, and joy we allow into our lives" – Dan Millman
"Always strive to do better than your best." – Remez Sasson
"If you wish to progress at your job, prove your worth by being confident, original and creative." – Anonymous
Know Your Worth Quotes for Self-Esteem
"Confidence is a habit that can be developed by acting as if you already had the confidence you desire to have." – Brian Tracy
"With a strong desire you can be as successful as you wish to be." – Remez Sasson
"When you feel good about yourself, others will feel good about you, too." – Jake Steinfeld
"True worth is not measured by how much money and possessions you have." – Anonymous
"Self-worth comes from one thing – thinking that you are worthy." – Wayne Dyer
"When teachers doubt your potential, show them how wrong they truly are." – Ace Antonio Hall
"Don't waste your energy trying to change other people's opinions about you. Be confident, no matter what they think of you." – Remez Sasson
"You are as wise and as powerful as the people you adore. You only need to realize this." – Anonymous
"Your problem is you are too busy holding onto your unworthiness." – Ram Dass
"Trust yourself, trust your abilities, and don't listen to people who tell you that you cannot succeed." – Anonymous
"When you realize your worth, your confidence starts to grow. and people begin respecting you more." – Remez Sasson
"If you choose to be fearless, then be fearlessly authentic not an imitation of someone you envy." – Shannon L. Alder
"As soon as you trust yourself, you will know how to live." – Johann Wolfgang von Goethe
"Strong people have a strong sense of self-worth and self-awareness; they don't need the approval of others." – Roy T. Bennett
Know Your Worth Quotes
Quotes Directory  >>  Know Your Worth Quotes
Thank you for reading! To support my website and work, please click on the button below! Thanks in advance!
Buy Me a Coffee