Short quotes are gemstones that contain wisdom and insight. They teach, motivate, and inspire, and most people love reading them.
Inspirational, short, positive quotes are great for personal development and for changing habits.
Quotes, and especially short quotes, can be repeated often, just like affirmations, to imprint them on our minds so we can act and behave accordingly.
Short quotes convey wisdom and insight in just a few beautiful words. They are concise and to the point and comforting to read in tough times.
Inspirational Short Quotes about Life
A selection of short quotes, positive quotes for life, love quotes, funny quotes, and quotes about other topics.
"Just do what works for you, because there will always be someone who thinks differently". -Michelle Obama
"By failing to prepare, you are preparing to fail." -Benjamin Franklin
"He has a right to criticize, who has a heart to help." –Abraham Lincoln
"The most alluring thing a woman can have is confidence." -Beyonce
"If you're not happy, you can become happy. happiness is a choice." -Jennifer Aniston
"When people show you who they are, believe them!" -Oprah Winfrey
"Love is the only force capable of transforming an enemy into a friend." -Martin Luther King Jr.
"You wanna fly, you got to give up the shit that weighs you down." –Toni Morrison
"We can do anything we want to if we stick to it long enough." -Helen Keller
"As you enter positions of trust and power, dream a little before you think." -Toni Morrison
"What the mind doesn't understand, it worships or fears." -Alice Walker
"Everybody dies but not everybody lives." -Drake
"Nothing is more rewarding than peace of mind." -Remez Sasson
"If you knew how much work went into it, you wouldn't call it genius." -Michelangelo Buonarroti
"Knowledge is a treasure, but practice is the key to it." -Lao Tzu
"Having courage does not mean we are unafraid." –Maya Angelou
"You cannot escape the responsibility of tomorrow by evading it today." -Abraham Lincoln
"You cannot fix stupidity." – Japanese proverb
Additional Short Quotes about life and about Living
"It is better to be alone than in bad company." -George Washington
"A goal is a dream with a deadline." -Napoleon Hill
"You can only offend me if you mean something to me." -Chris Rock
"It makes no difference how many peaks you reach if there was no pleasure in the climb." -Oprah Winfrey
"Only dumb people try to impress smart people. Smart people just do what they do." -Chris Rock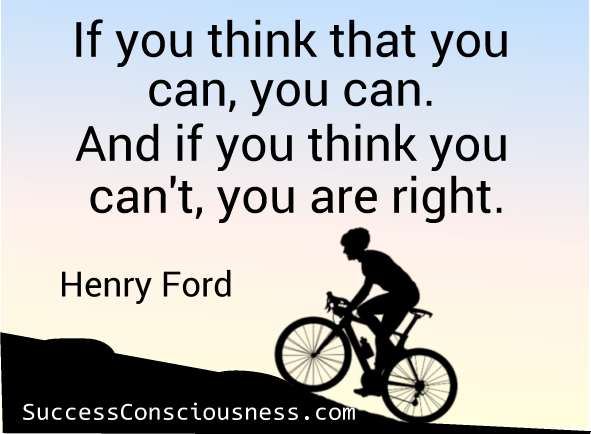 "If you think you can, you can. And if you think you can't, you're right." -Henry Ford
"We are all born ignorant, but one must work hard to remain stupid." -Benjamin Franklin
"All I have seen, teaches me to trust the Creator for all I have not seen." -Ralph Waldo Emerson
"Impossible is just an opinion, don't buy it." -Robin Sharma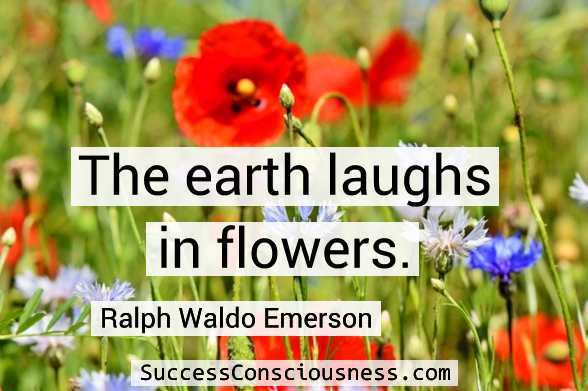 "The earth laughs in flowers." -Ralph Waldo Emerson
"How you see the world, depends solely on your attitude to life." -Dorina Sasson
"A two-year-old is kind of like having a blender, but you don't have a top for it." -Jerry Seinfeld
"You are not the drop in the ocean, but the ocean in the drop." -Deepak Chopra
"If you tell the truth, you don't have to remember anything." -Mark Twain
"Wrinkles should merely indicate where the smiles have been." -Mark Twain
"All know the Way, but few actually walk it." -Buddha
"Painting is self-discovery. Every good artist paints what he is." -Jackson Pollock
More Short Inspirational Quotes
"When we stop opposing reality, action becomes simple, fluid, kind, and fearless." -Katie Byron
"I'm not afraid of dying, I'm afraid of not trying." -Jay-Z
"If you aim at nothing, you will hit it every time." -Zig Ziglar
"Just be yourself, there is no one better." -Taylor Swift
"I'm intimidated by the fear of being average." -Taylor Swift
"What makes you different or weird – that's your strength." -Meryl Streep
"No one can make you feel inferior without your consent." – Eleanor Roosevelt
"Do what you feel in your heart to be right, for you'll be criticized anyway." -Eleanor Roosevelt
"Courage is not having the strength to go on; it is going on when you don't have the strength." -Theodore Roosevelt
"It is hard to fail, but it is worse never to have tried to succeed." -Theodore Roosevelt
"You cannot shake hands with a clenched fist." -Indira Gandhi
"I don't like to gamble, but if there's one thing I'm willing to bet on, it's myself." -Beyonce
"I saw the angel in the marble and carved until I set him free." -Michelangelo Buonarroti
"The best way to pay for a lovely moment is to enjoy it." -Richard Bach
Short Inspirational Quotes that Make You Feel Good
"Keep your face always toward the sunshine – and shadows will fall behind you." -Walt Whitman
"Freedom lies in being bold." -Robert Frost
"The reason why worry kills more people than work is that more people worry than work." -Robert Frost
"Ask for what you want, and be prepared to get it." -Maya Angelou
"The only man who never makes mistakes is the man who never does anything." -Theodore Roosevelt
"I wear my mistakes like badges of honor, and I celebrate them." -Amy Schumer
"The seed must grow regardless of the fact that it's planted in stone." -Tupac Shakur
"The only way out of the labyrinth of suffering is to forgive." -John Green
"Whatever you believe with feeling becomes your reality." -Brian Tracy
Give me a museum and I'll fill it." -Pablo Picasso
Short Inspirational Quotes
"The way to get started is to quit talking and begin doing." -Walt Disney
"Try to be a rainbow in someone's cloud."– Maya Angelou
"You don't become what you want, you become what you believe." -Oprah Winfrey
"It's easier to be brave when you're not alone." -Amy Poehler
"Life is too short to be living somebody else's dream." -Hugh Hefner
"The minute you start caring about what other people think, is the minute you stop being yourself." -Meryl Streep
"Never succumb to the temptation of bitterness." -Dr. Martin Luther King Jr.
"The painter has the Universe in his mind and hands." -Leonardo da Vinci
"Love is divine only and difficult always. If you think it is easy you are a fool. If you think it is natural you are blind." –Toni Morrison
"The only source of knowledge is experience." – Albert Einstein
"Either you run the day or the day runs you." – Jim Rohn
"The future depends on what you do today." – Mahatma Gandhi
"To love oneself is the beginning of a lifelong romance." – Oscar Wilde Quotes
"Attitude is a little thing that makes a big difference." – Winston Churchill
inspirational quotes, happy inspiring quotes are always good to boost your mood.
Quotes Directory >> Short Quotes
You might also like reading:
Quotes about life
Quotes about Love
Image source – DepositPhotos