Walt Disney was an American entrepreneur, animator, voice actor and film producer. He was a pioneer of the American animation industry, and as a film producer, he holds the record for most Academy Awards earned by an individual, having won 22 Oscars from 59 nominations.
Disney was born on December 5, 1901, in the Hermosa section of Chicago, Illinois. He lived most of his childhood in Marceline, Missouri, where he began drawing, painting and selling pictures to neighbors and family friends.
Walt Disney is known all over the world for the movies and animations he created. His well-known animated character is of course, Mickey Mouse.
Walt Disney was presented with Golden Globe Special Achievement Awards and an Emmy Award.
On July 17, 1955 Disney opened Disneyland Park,in California.
Walt Disney World, an entertainment complex in Bay Lake and Lake Buena Vista, Florida, in the United States, near the cities of Orlando and Kissimmee was Opened on October 1, 1971.
Here are some of Walt Disney inspirational and motivational quotes. Any person who wishes to succeed in life will find his quotes inspiring.
This collection of Walt Disney quotes shows his positive attitude and his belief that dreams can come true. His quotes and sayings are great for helping you believe in your dreams and to take action to achieve them.
Famous and Inspirational Walt Disney Quotes
"All our dreams can come true, if we have the courage to pursue them."
"Why worry? If you've done the very best you can, then worrying won't make it any better."
"The era we are living in today is a dream of coming true."
"If you can dream, you can do it. Always remember that this whole thing was started by a mouse."
"Fantasy and reality often overlap."
"Laughter is timeless, imagination has no age, dreams are forever."
"We keep moving forward, opening new doors, and doing new things, because we're curious and curiosity keeps leading us down new paths."
"Our heritage and ideals, our code and standards – the things we live by and teach our children – are preserved or diminished by how freely we exchange ideas and feelings."
"When you're curious, you find lots of interesting things to do."
"All the adversity I've had in my life, all my troubles and obstacles, have strengthened me… You may not realize it when it happens, but a kick in the teeth may be the best thing in the world for you."
"When you believe in a thing, believe in it all the way, implicitly and unquestionable."
"The way to get started is to quit talking and begin doing."
"Children are people, and they should have to reach to learn about things, to understand things, just as adults have to reach if they want to grow in mental stature."
"Disneyland is something that will never be finished. It's something that I can keep developing. It will be a live, breathing thing that will need change. A picture is a thing once you wrap it up and turn it over to Technicolor, you're through. Snow White is a dead issue with me. But I can change the park, because it's alive."
"I do not make films primarily for children. I make them for the child in all of us, whether he be six or sixty. Call the child innocence."
"Disneyland is a work of love. We didn't go into Disneyland just with the idea of making money."
"Disneyland will never be completed. It will continue to grow as long as there is imagination left in the world."
"I try to build a full personality for each of our cartoon characters – to make them personalities."
"A person should set his goals as early as he can and devote all his energy and talent to getting there. With enough effort, he may achieve it. Or he may find something that is even more rewarding. But in the end, no matter what the outcome, he will know he has been alive."
"Courage is the main quality of leadership, in my opinion, no matter where it is exercised. Usually it implies some risk — especially in new undertakings. Courage to initiate something and to keep it going, pioneering and adventurous spirit to blaze new ways, often, in our land of opportunity."
You are Reading Walt Disney Quotes
"I am interested in entertaining people, in bringing pleasure, particularly laughter, to others, rather than being concerned with 'expressing' myself with obscure creative impressions."
"Of all of our inventions for mass communication, pictures still speak the most universally understood language."
"I have long felt that the way to keep children out of trouble is to keep them interested in things."
"People often ask me if I know the secret of success and if I could tell others how to make their dreams come true. My answer is, you do it by working."
"Get a good idea and stay with it. Dog it, and work at it until it's done right."
"I always like to look on the optimistic side of life, but I am realistic enough to know that life is a complex matter."
"You can design and create, and build the most wonderful place in the world. But it takes people to make the dream a reality."
"Laughter is America's most important export."
"Leadership means that a group, large or small, is willing to entrust authority to a person who has shown judgment, wisdom, personal appeal, and proven competence."
"Childishness? I think it's the equivalent of never losing your sense of humor. I mean, there's a certain something that you retain. It's the equivalent of not getting so stuffy that you can't laugh at others."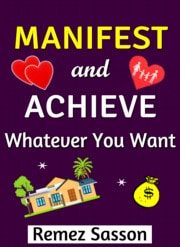 Learn How to Manifest and Achieve Whatever You Want!
Discover How to use the law of attraction
Walt Disney Short Quotes
"Whatever you do, do it well."
"Adults are only kids grown up."
"Disneyland is a show."
"We create happiness."
"If you can dream it, you can do it."
"It's kind of fun to do the impossible."
"Money doesn't excite me, my ideas excite me."
"When we do fantasy, we must not lose sight of reality."
"First, think. Second, believe. Third, dream. And finally, dare."
"The difference in winning and losing is most often not quitting."
"I resent the limitations of my own imagination."
"A man should never neglect his family for business."
"Our greatest natural resource is the minds of our children."
Walt Disney Quotes
Quotes Directory >> Walt Disney Quotes
Image source – DepositPhotos
Thank you for reading! To support my website and work, please click on the button below! Thanks in advance!
Buy Me a Coffee