Here is a collection of successful women quotes on success, life and other topics. Read the quotes, get inspired by them, and strive to implement their wisdom in your life.
If you strive for greatness and for success, you can be successful too, and reach high and far.
Read and enjoy the following empowering woman quotes and successful women quotes. They are meant to inspire you and pave your way to success.
Successful Women Quotes
"What you focus on expands, and when you focus on the goodness in your life, you create more of it." – Oprah Winfrey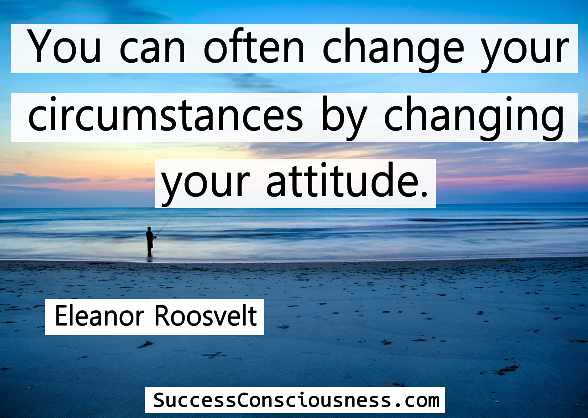 "You can often change your circumstances by changing your attitude." – Eleanor Roosevelt
"I never dreamed about success. I worked for it." – Estee Lauder
"Women are the largest untapped reservoir of talent in the world." – Hilary Clinton
"Vulnerability is not about winning or losing. It's having the courage to show up even when you can't control the outcome." – Brené Brown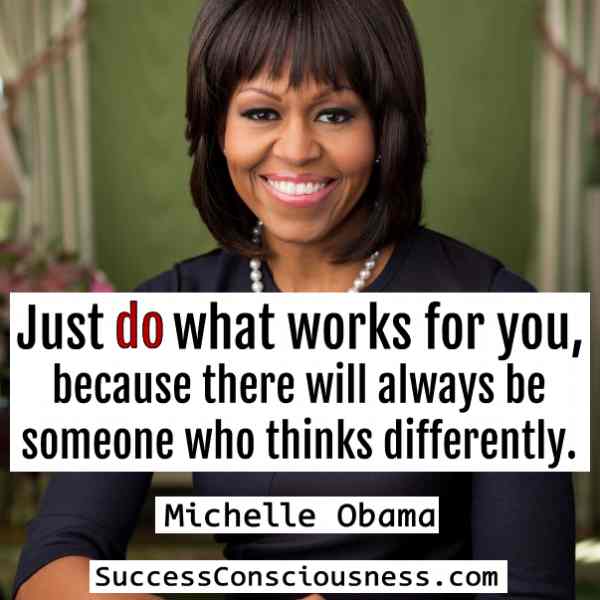 "Just do what works for you, because there will always be someone who thinks differently." – Michelle Obama
"A strong woman is a woman determined to do something others are determined not be done." – Marge Piercy
"Successful women have an aura that says i belong in this seat." – Cathie Black
"Define success on your own terms, achieve it by your own rules, and build a life you're proud to live." – Anne Sweeny
"You never lose by loving. You always lose by holding back." – Barbara De Angelis
"I'm fearless, I don't complain. Even when horrible things happen to me, I go on." – Sofia Vergara
Empowering Quotes about Successful Women
"You have to do what you dream of doing, even while you're afraid." – Arianna Huffington
"Whatever anybody says or does, assume positive intent. You will be amazed at how your whole approach to a person or problem becomes very different." – Indra Nooyi
"When one door closes, another opens. But we often look so regretfully upon the closed door that we don't see the one that has opened for us." – Helen Keller
"I don't want to make money. I just want to be wonderful." – Marilyn Monroe
Visit our bookstore! Life-changing books are awaiting you there.
"Ask for what you want and be prepared to get it!" – Maya Angelou
"I believe that tomorrow is another day and I believe in miracles." – Audrey Hepburn
"The most effective way to do it, is to do it." – Amelia Earhart.
"I always believed that one woman's success can only help another woman's success." – Gloria Vanderbilt
You might also like reading 30 Positive Affirmations for Women
"Don't let anyone rob you of your imagination, your creativity, or your curiosity. It's your place in the world; it's your life." – Dr. Mae Jemison
"I alone cannot change the world, but I can cast a stone across the waters to create many ripples." – Mother Teresa
"I think the key is for women not to set any limits." – Martina Navratilova
Powerful Successful Women Quotes
"Not taking failures personally allows us to recover — and even to thrive." – Sheryl Sandberg
"You get what you give. What you put into things is what you get out of them." – Jennifer Lopez
"Success is most often achieved by those who don't know that failure is inevitable." – Coco Chanel
"A lot of people are afraid to say what they want. That's why they don't get what they want." – Madonna
"Destiny is a name often given in retrospect to choices that had dramatic consequences." – J. K. Rowling
Visit our bookstore! Life-changing books are awaiting you there.
"Happiness is the gradual realization of a worthy ideal or goal." – Florence Nightingale
"When you're building a business, you're either all in, or you're not." – Barbara Corcoran
"The most common way people give up their power is by thinking they don't have any." – Alice Walker
"Just be yourself, there is no one better." – Taylor Swift
"We need to accept that we won't always make the right decisions, that we'll screw up royally sometimes—understanding that failure is not the opposite of success, it's part of success." – Arianna Huffington
"Confidence. If you have it, you can make anything look good." – Diane von Furstenberg
"Don't be intimidated by what you don't know. That can be your greatest strength and ensure that you do things differently from everyone else." – Sara Blakely
"Never give up, for that is just the place and time that the tide will turn." – Harriet Beecher Stowe
"If your actions create a legacy that inspires others to dream more, learn more, do more and become more, then, you are an excellent leader." – Dolly Parton
We must believe that we are gifted for something and that this thing must be attained." — Marie Curie
"A woman is the full circle. Within her is the power to create, nurture and transform." – Diane Mariechild
Inspirational Successful Women Quotes
"Strong women don't play the victim. Don't make themselves look pitiful and don't point fingers. They stand and they deal." – Mandy Hale
"Always concentrate on how far you have come, rather than how far you have left to go. The difference in how easy it seems will amaze you." – Heidi Johnson
"Whatever you want in life, other people are going to want it too. Believe in yourself enough to accept the idea that you have an equal right to it." – Diane Sawyer
"Any woman who understands the problems of running a home will be nearer to understanding the problems of running a country." – Margaret Thatcher
"It took me quite a long time to develop a voice, and now that I have it, I am not going to be silent." – Madeleine Albright
"If you don't live your life, then who will?" – Rihanna
"We need to reshape our own perception of how we view ourselves. We have to step up as women and take the lead." – Beyonce
"You know, you do need mentors, but in the end, you really just need to believe in yourself." – Diana Ross
"Some women choose to follow men, and some choose to follow their dreams. If you're wondering which way to go, remember that your career will never wake up and tell you that it doesn't love you anymore." – Lady Gaga
"You can waste your lives drawing lines. Or you can live your life crossing them." – Shonda Rhimes
You might also like reading about The World's 100 Most Powerful Women
Successful Women Quotes
Quotes Directory >> Successful Women Quotes